04 September ∣ 2023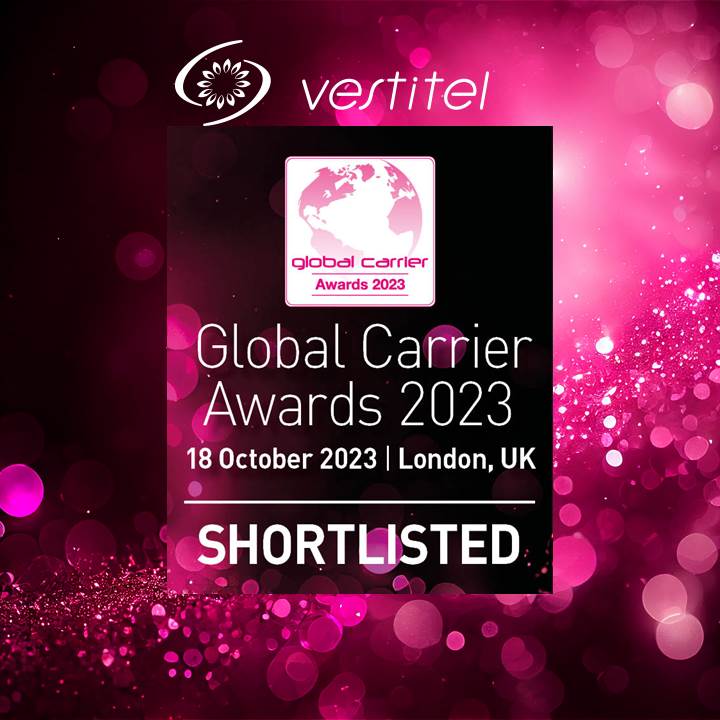 Vestitel Nominated for Best IoT Initiative Award
We are honored to announce that Vestitel has been shortlisted for this year's Global Carrier Awards in the category "Best IoT Initiative".
The Global Carrier Awards celebrate the the most visionary and innovative companies that have redefined and are driving the connectivity industry forward through their extraordinary contributions to connectivity, innovation, and transformation.
The Global Carrier Awards are the most prestigious awards programme in connectivity and digital industry – and on 18 October 2023 they return to London, held alongside Capacity Europe.
About the IoT Project and Vestitel
The IoT project is the biggest LoRaWAN Smart Gas Deployment in Europe, started in 2019 as a strategic initiative for digital transformation and upgrade of the gas delivery and billing systems of Overgas – the largest private natural gas company in Bulgaria. The project includes the replacement of the entire fleet of analog gas meters with smart meters, reaching the number of 100,000 gas meters to be remotely monitored and controlled across 40 cities by the end of 2024.
Vestitel provides high quality connectivity services via extensive Nx100G network for the territory of Bulgaria, Greece and the region. We have been supporting some of the world's largest telecommunication companies, regional operators and business customers to expand their presence and to optimize their network connectivity potential in the region since 2003.
You can find more about the event at events.capacitymedia.com