21 April ∣ 2022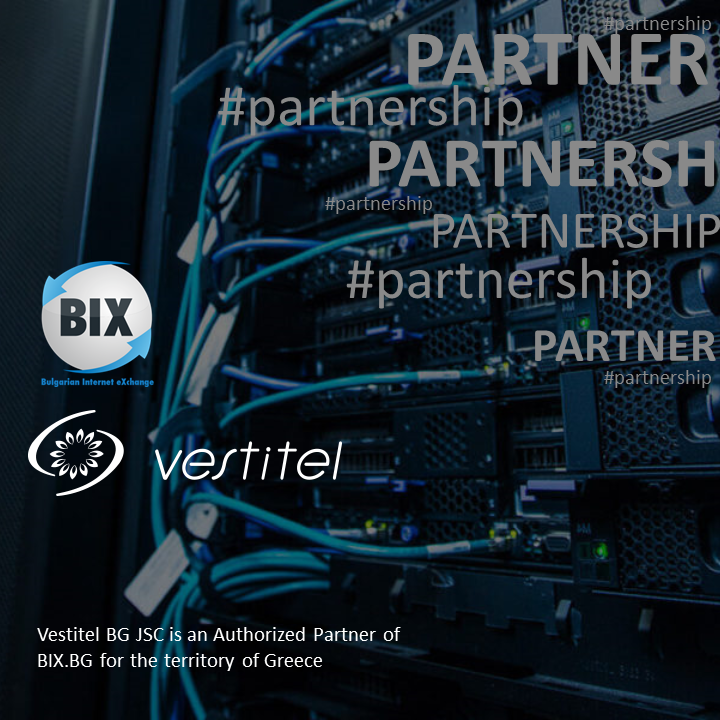 We are pleased to announce that we are now an Authorized Partner of BIX.BG for the territory of Greece.
BIX.BG is the first neutral Bulgarian Internet eXchange Point (IXP), located in Sofia, connecting the networks of a wide range of Internet companies, including ISPs, international carriers, mobile operators, content providers, hosting and cloud providers, TV operators, TV broadcasters, application providers and online gaming companies.
Vestitel is authorized to resell Public Peering services of BIX.BG to the internet related businesses in Greece, providing connectivity services and access to the IX infrastructure of BIX.BG.
Our collaboration with BIX.BG will help us to extend our offerings to Greek customers and will contribute for better connectivity and network efficiency.
You can find more about BIX.BG at www.bix.bg