23 December ∣ 2021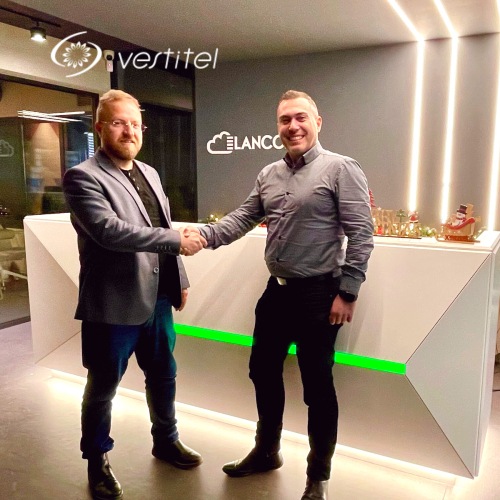 Happy to announce the cooperation between Vestitel and Lancom for connectivity services, infrastructure exchange, IoT services and Cloud services.
As a leading connectivity company since 2003, we provide high quality services for the territory of Bulgaria, Greece and the region. Vestitel has built and operates its own international optical network with a transmission capacity of Nx100G, over 3000 km of backbones, cross-border connections to neighboring countries and over 40 points of presence in Bulgaria and Greece.
Lancom is active in the field of Data Center, cloud and telecommunications services in Greece and abroad. It is the largest independent Cloud provider in the country with three state-of-the-art privately owned Data Centers in Athens and Thessaloniki, while it has and continuously expands its own state-of-the-art fiber optic network, undertaking and covering every need for ICT services for companies and organizations of all sizes and complexities.
More about our cooperation, read in:
Epixeiro
Makthes
Biztech