24 November ∣ 2021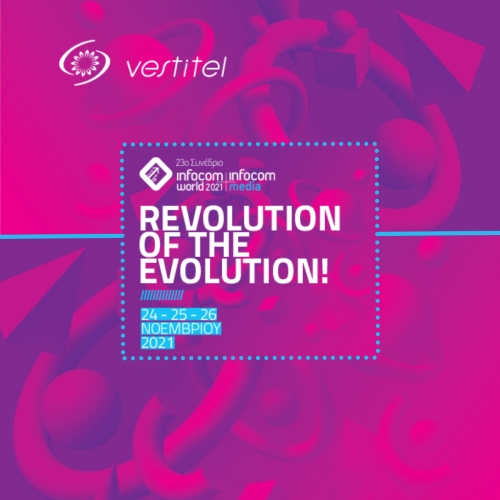 This year Vestitel is attending the 23rd InfoCom World 2021. The main focus of the conference will be the digital technologies, and especially telecommunications infrastructure and ICT services and solutions for citizens and business.
Vestitel team leaded by our CEO Valentin Velichkov will exchange experience with other attendees about Fiber optics networks, Data centers, Clouds, IoT, Mobility, Artificial Intelligence and how the "revolution" of technological development is providing an opportunity for citizens and businesses to become more productive.
Digital Transformation is a concept about which many things have been written and said. It's certainly not only an issue of infrastructures and services, but mostly of changing our mentality, in order to adopt the necessary innovations. That's why Vestitel always is trying to set best standards of communication and interaction between humans, machines and business.
The outcome of the conference will be to determine the industry's future, and the plans of the main factors who shape the telecoms landscape for the days to come.
Find more about InfoCom World 2021: https://infocomworld.gr/