06 March ∣ 2023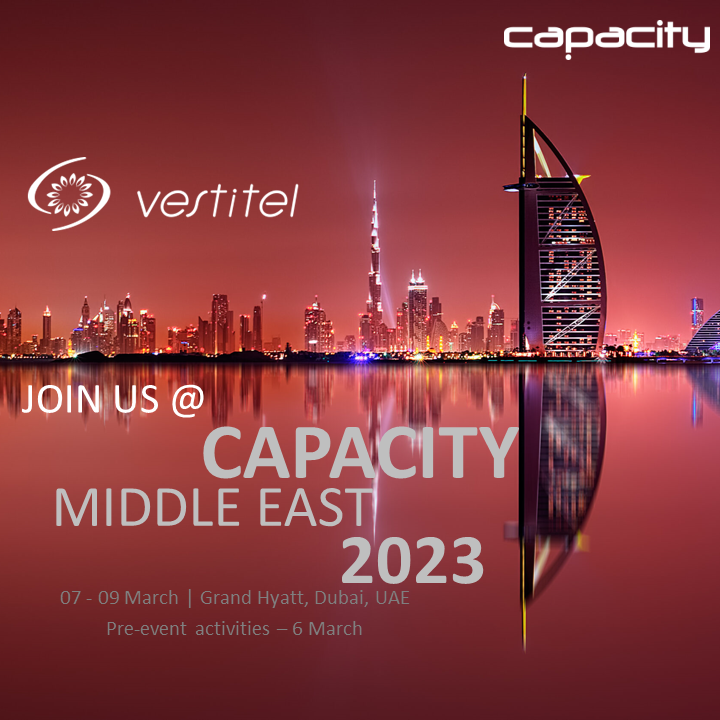 Vestitel will take part in Capacity Middle East 2023, which will take place in Dubai on 07 – 09 March with Pre-event activities on 06 March, 2023.
Schedule a meeting with our team, who will introduce you to the company, the services we offer and how we can be useful to your business.
Capacity Middle East is the largest carrier meeting for the Middle Eastern region, uniting the region's key ICT players representing the carrier, cloud, hyperscaler, content, digital infrastructure, edge, software, data centre and technology industries.
You can find more about the event at events.capacitymedia.com