05 October ∣ 2022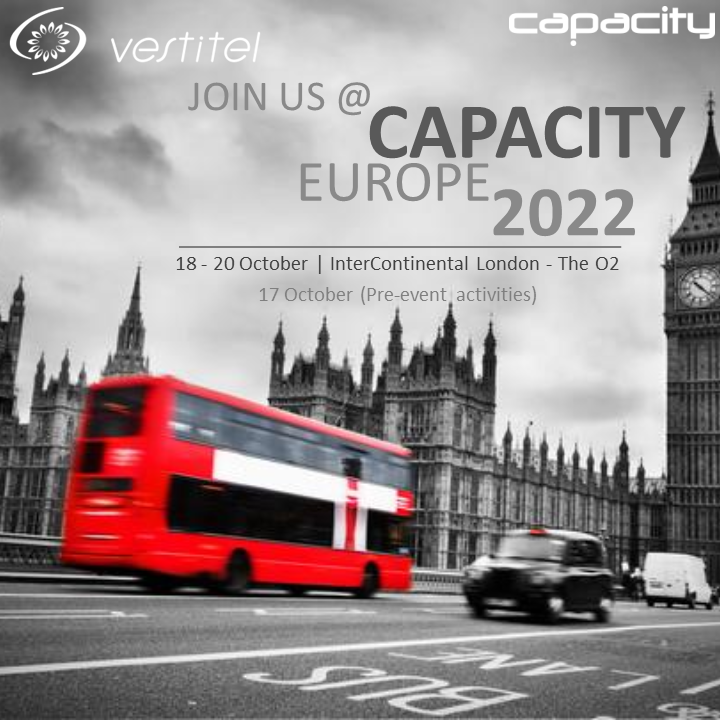 Vestitel will take part in Capacity Europe 2022, which will take place in London on 18 – 20 October with Pre-event activities on 17 October, 2022.
Schedule a meeting with our team, who will introduce you to the company, the services we offer and how we can be useful to your business.
Capacity Europe is the continent's largest telecoms networking conference and awards event for network operators, data centers, cloud providers, internet exchanges, content providers, satellite communities and more to network, trade and learn.
You can find more about the event at events.capacitymedia.com